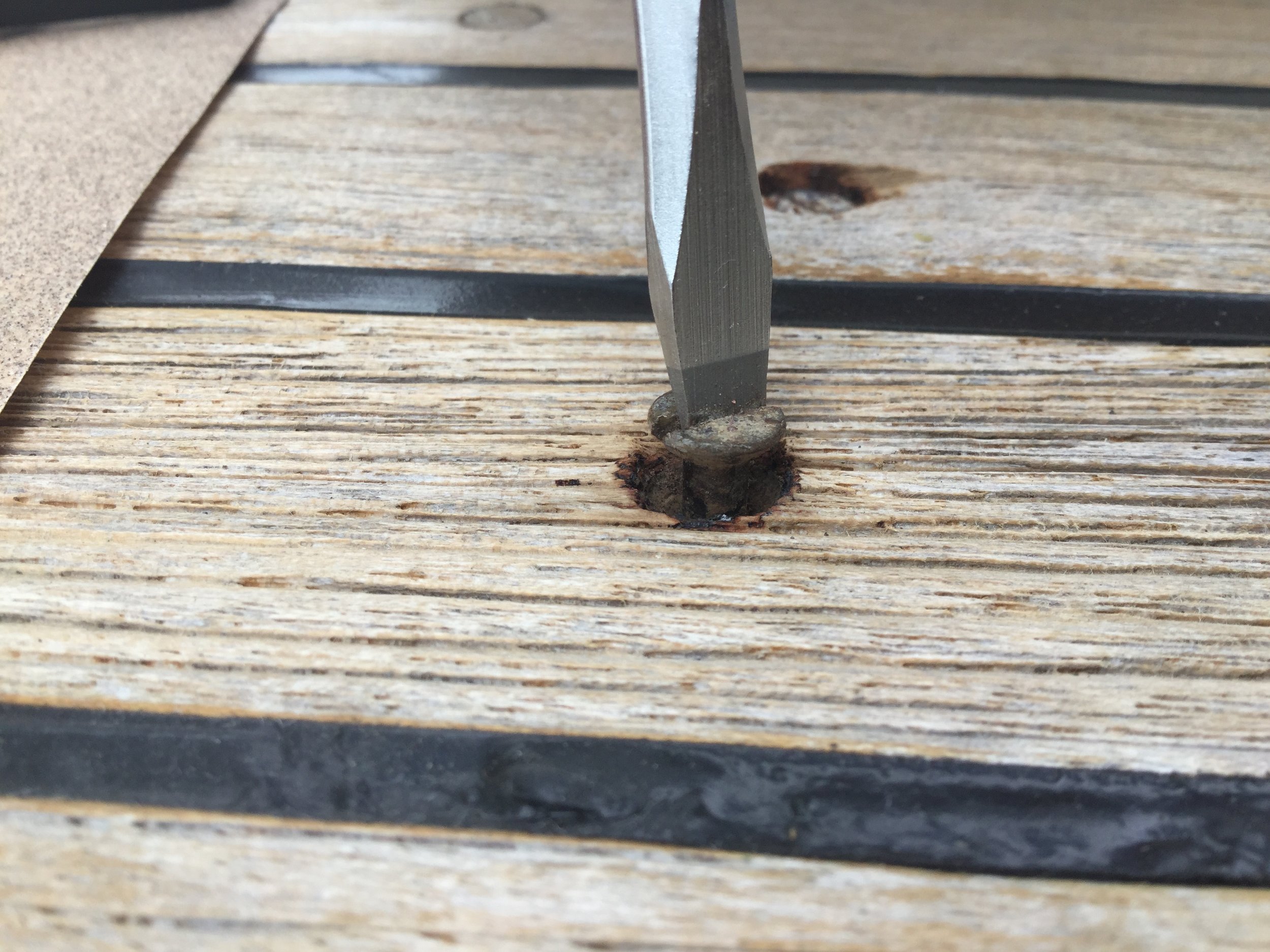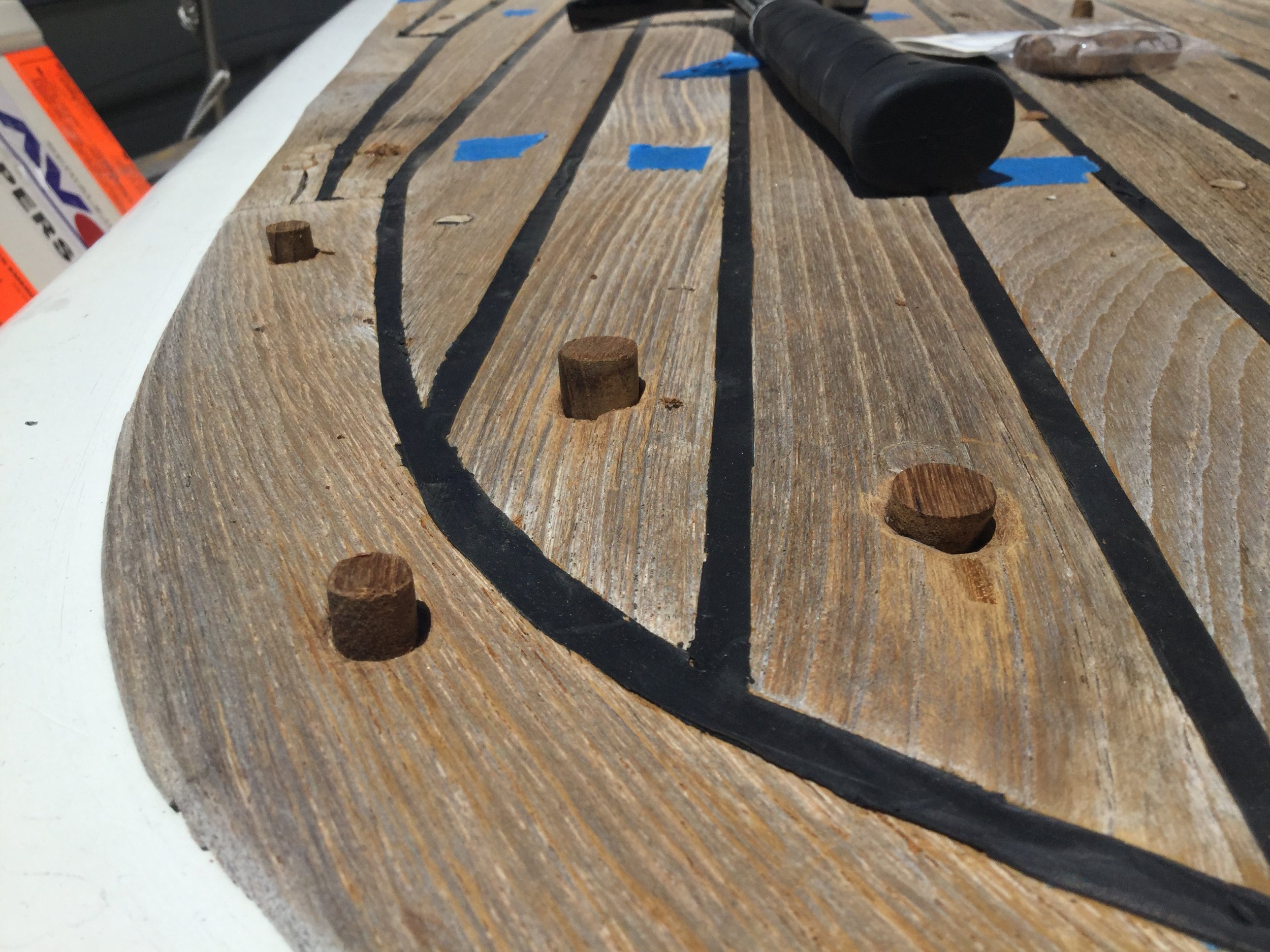 This 45ft powerboat in the Santa Cruz harbor covered in teak wood, was in dire need of restoration. Her wood had not been worked on in over ten years, allowing for serious molding to set in, harming the integrity and exposing the grain of the wood. The caulking was worn very thin, and in some parts was missing altogether. There were over a thousand screws that needed to be replaced, as they were corroded, broken and consequently not serving a purpose. This left the deck boards unfixed to the gelcoat and fiberglass. Most of the wooden bungs previously fitted over the screw heads were missing or halfway intact, exposing the screws, furthering their corrosion and letting water seep into the core of the boat. All of these factors contributed to the boat's leak problem experienced each winter. By replacing the screws, re-bunging, re-caulking in between each teak board, as well as sanding and adding a few coats of SEMCO teak sealer and anti fungal, The Beagle shines brightly once more and will hopefully be protected against the wet winters to come.
When I began this project, a thick coating of a varnish-like substance coated the entire boat's wood accents, burying the beauty of the teak under a very unattractive layer. By using a heat gun, scraper tool, a few rounds of sanding, and finally four coats of Semco Teak Seal later, I was able to restore her wood back to its original form.
I also needed to replace the old caulking that had been worn thin. The outdated caulk was a threat to the integrity of the wood, as well as a catalyst for water damage.